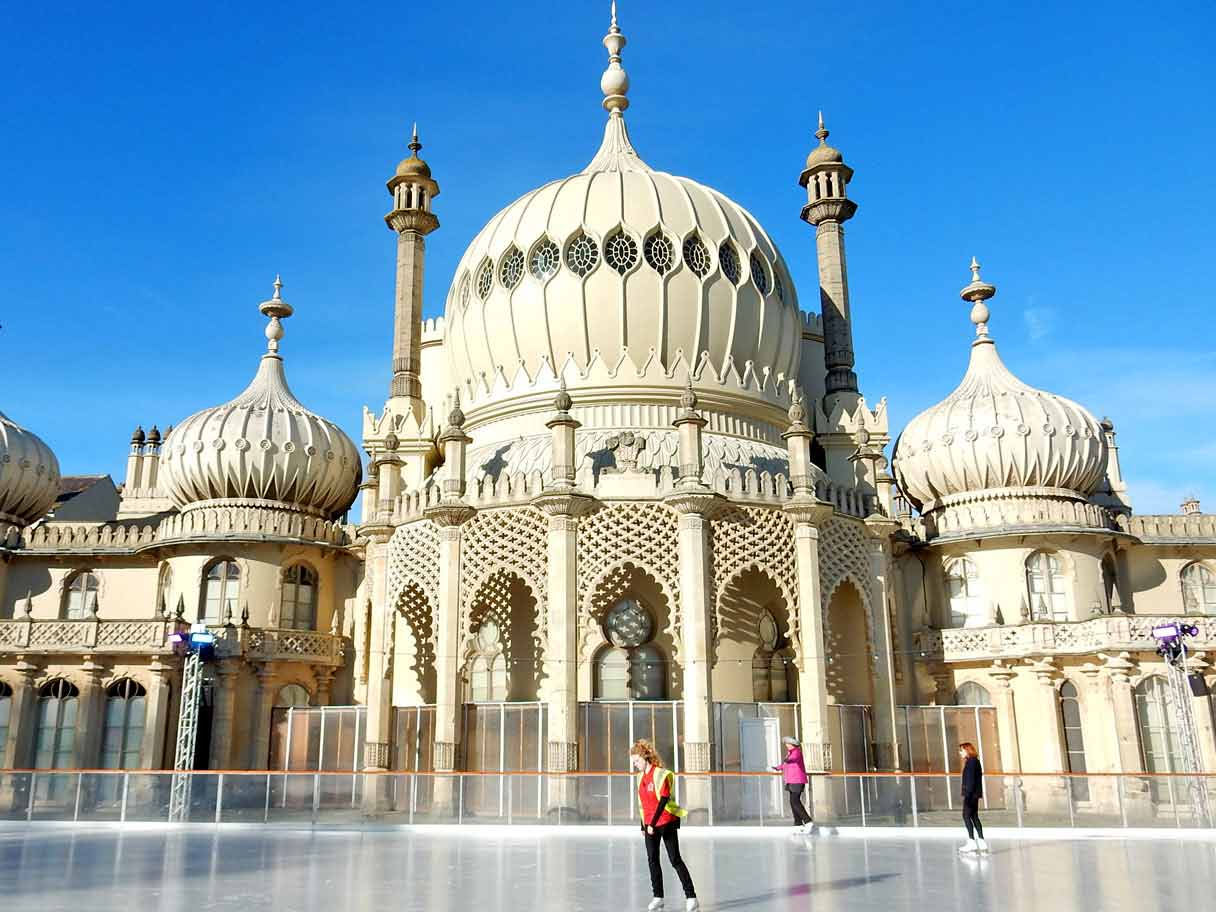 Brighton
Self-guided walks for the Curious...
Explore Brighton city centre with two self-guided heritage walks with a treasure hunt theme. Discover Brighton's "hidden treasures" whilst having a fun day out with family and friends!
Brighton is a must-visit city for most people. Sitting by the sea with its famous pebble beach, it appeals as much to those looking for a seaside delight as those looking for excellent shops and fascinating sights. For a start there's the famous oriental Royal Pavilion, Regency architecture, and a Victorian aquarium. Add to that the Brighton Wheel, beachfront sports and events, and the remarkable Lanes - a paradise of boutique shops around a maze of alleyways - and you have something for everyone.
Code Curious20 at checkout for 20% discount on purchases over £12
Booklets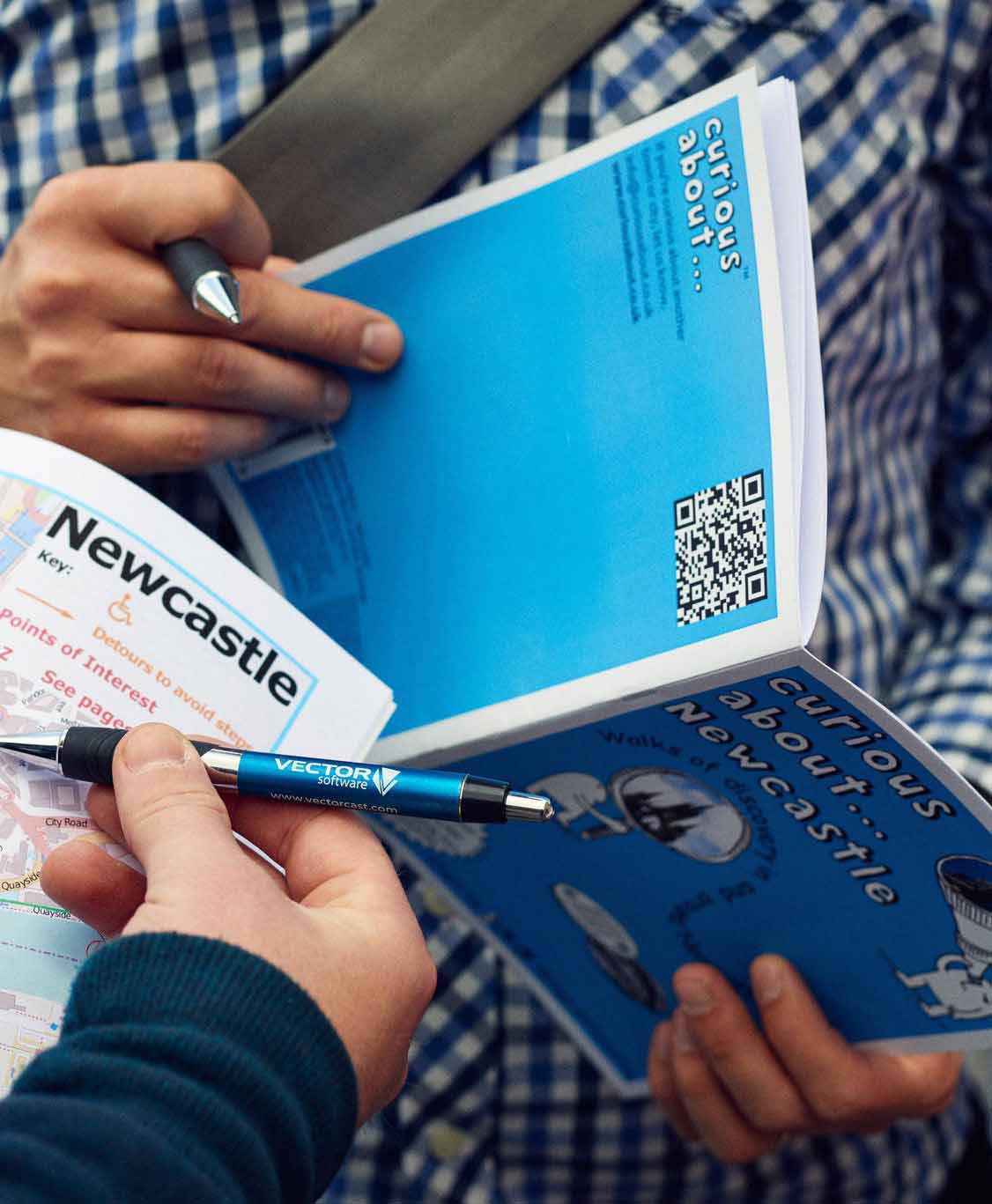 Purchase Online!
Buy safely & securely using STRIPE (inc Apple Pay) with a credit/debit card, or use PAYPAL

DOWNLOAD a PDF to your computer (PC, Mac or mobile) right now and print at home for £7.49
Add to Basket

DOWNLOAD a PDF (alternate format) to use on your phone or tablet right now for £7.49
Add to Basket

ORDER a BOOKLET which we will print and bind and send to you for £7.99 + P&P
Add to Basket
Closest Curious Walks
Curious About... Brighton

An exploration of Brighton's city centre with two self-guided heritage walks with an optional treasure hunt. Completing the treasure hunt keeps everyone actively engaged, and urges you to look up, down and every which-way - so you won't miss out on any of the city's treasures.
Explore, Discover, and Enjoy!
Most clues are chosen for their historical value, so you'll learn about the diverse culture, significant people and extraordinary events which have influenced Brighton in becoming what it is today.
This is an outdoor, unsupervised activity - so you can go at a pace which suits you, whilst keeping you healthy!
A Curious About walk is a fun and social activity for all the family and friends. Different people can take on different roles - follow the map, identify picture clues, read directions, etc - it's ideal for children from the age of 6, and if you can walk/wheelchair it, you're young enough!
The two walks have been designed so that the second one follows on from where the first one ends. Do both, or have a breather and do the second one another day! They both start and finish in the heart of the city - so buses, trains and car parks are easily available to get you there and back.
One booklet is suitable for up to 4 people, and is available to instantly download on purchase for printing at home or for using immediately on your mobile device, or we can print and bind it then send to you using 1st class Royal Mail.
Curious About... Brighton
Two walks are included in the booklet, the 2nd starts where the first finishes.
1. Train Station to Royal Pavilion - 1.5 miles / 2.4 kms
On this walk of discovery you'll first explore North Laine – Brighton's bohemian and cultural quarter with criss-cross streets, 400 independent retailers and colourful street art – a melodious mix of ethnic, exotic and funky. Next meander round Brighton's famous Lanes – pedestrianised shopping streets, with a touch of class! End your walk at the delightful Pavilion Gardens and the truly stunning Royal Pavilion.
Children's University event1.5 hoursOK
2. Royal Pavilion to Palace Pier - 0.75 miles / 1.2 kms
From the magnificent Royal Pavilion this walk starts by exploring more of The Lanes – quirky and unusual shops, with lots of inviting places to eat and drink. Then you exit the Old Town to pass through delightful gardens with historical connections, before arriving at the seafront, and Brighton's famous Palace Pier, and all the fun of the fair!
Children's University event0.75 hoursOK
The Booklet
Each booklet is A5 size. You can: a) download to your computer & print; b) download to your phone or tablet (different format) & use directly from there; c) order a pre-printed copy which we post to you. Each has a page dedicated to the history of the city; 2 pages summarising each walk with suggestions re what to visit along the way. Walk 1 has 21 clues & walk 2 has 14 - both with detailed directions to follow. There are stories about important people, places & events along the way; detailed instructions how to find a clue if you're stuck; a comprehensive map with the routes marked on.
When you click on the Add to Basket button a pop-up asks if you want to checkout using Stripe (default) or Paypal, or continue shopping. If you decide to checkout you are taken through payments via a quick & secure process managed by a third-party company called SendOwl. At the end of the payment process SendOwl will email you a confirmation email (inc download link if relevant).
Downloads
Download files are typically between 3 and 6 mb. You have 14 days to complete your download, and up to 3 attempts are permitted. If you buy the print-at-home version you will need to print it on normal A4 paper and the email you receive, with the download link, explains how best to fold the pages to make it into an A5 booklet. If you buy the download to mobile version you will need pdf reading software on your phone or tablet, eg using the Adobe Acrobat App (free). Please see our FAQs page for further information.
Printed Copy
The booklet has a flexible cover, which has been professionally printed. The inside pages are printed to order, to ensure that they are as up-to-date as possible. We post booklets out 1st class Royal Mail, usually the same, or next working day. A postage & packing charge of £1.49 is made for 1 or 2 booklets within the UK. 3 to 6 booklets it's £2.25, and after that it's £4.35. Outside the UK it's £2.50 for 1 booklet, £3.80 for 2 booklets, £5.30 for 3 to 6 booklets and £10.75 after that.
If you are enrolled in the Children's University you can now gain hours towards your next award by completing one or more of our many Curious About walks.
Please note, for safety reasons a child should be accompanied by an adult, either parent/carer or person in loco parentis. Also, the booklets may require a degree of interpretation by an adult, as well as support and guidance.
To get your Children's University sticker:
Buy the download or booklet (which will contain two walks).
Complete one or both walks in your own time.
Complete the Returns Form below and send it to us:
Complete one form for each location (eg Brighton).
Let us know one additional interesting fact you discovered along the route for each walk you complete (this provides proof that you did it / them).
We will then send you an email with your sticker, which you can print, cut out and stick in your passport. Hours awarded will equal those shown against each walk.
What People are Saying!
"What a great way to explore Brighton! From the busy station its all downhill (literally and metaphorically) to the sea, discovering so much of Brighton's history with its unique shopping streets and lanes, and the astounding Pavilion in beautiful gardens. We could never have found out so much if we'd tried to do it alone. A really enjoyable day out! Thanks."

"Thanks so much for sorting this so quickly. We managed to get out with the kids on the one dry afternoon of half term and learnt loads about brighton despite living here on/off for nearly 30 years! It's brilliant and we're thinking of doing some uk city breaks and checking out your other guides. Thanks again."
Latest Revision : March 2019